Special guests with hundreds of gifts and ice cream have stepped the threshold of Lapusnita Kindergarten from Hancesti district. Writers Spiridon Vangheli and Petre Crăciun told the children stories. "It is the road to wisdom. Everything begins from there, from your mother, father, grandparents. From books you taste with a spoon, while from a computer you eat with cauldron." mentioned Guguţă's father, Spiridon Vangheli.
Renowned Romanian storyteller, writer and tv creator Petre Crăciun came with a suitcase full of children's books. "I came with a suitcase full of books, with much kindness and love for these children. First of all, it's about the book "Stories from the land of happy children," because I think every child who reads is happy", said Petre Crăciun.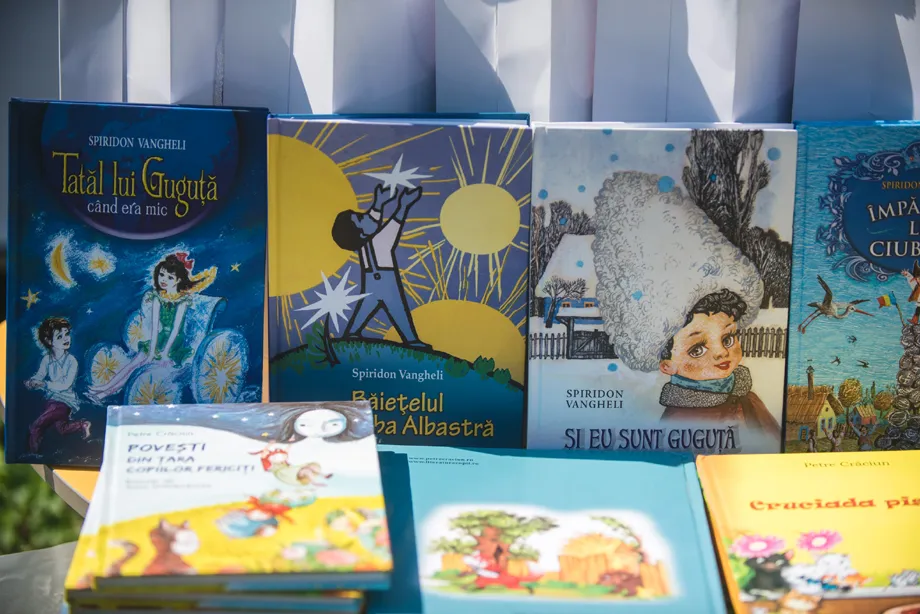 TVR MOLDOVA presenters, Sandu Scobioala and Stela Danila, were the ones who gave the tone of the party. The children were receptive, they laughed and enjoyed themselves. The show "Guguţă's Collage" sensitized the little ones, and the performers Andreea Culai and Adelina Borş challenged them to dance.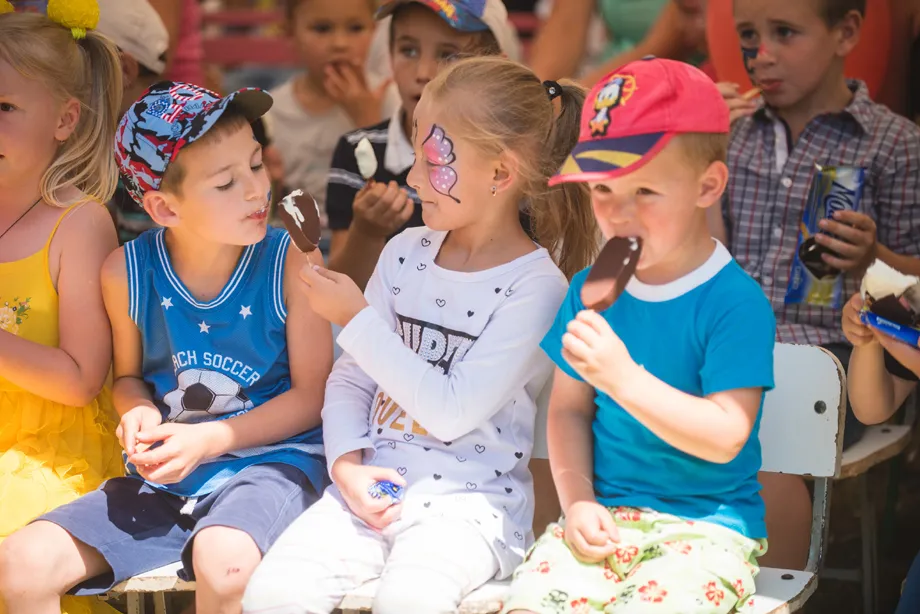 Each child received ice cream and a handbag full of books. Every kindergarten in the village of Carpineni has supplemented the library with a lot of books, including an electronic book, which facilitates the access of educators to over 70 stories in Romanian.
"It is a model campaign for the whole country and we want these events to be of a great scale and a standard for all educational institutions in this country," said Ion Cărpineanu, mayor of Carpineni commune, Hincesti district.
Through the "AI CARTE, AI PARTE!" Campaign, TVR MOLDOVA and Balkan Pharmaceuticals have proposed to promote Romanian language and literature, to encourage reading among the younger generation.